Rubbish Removal in Brent Cross, NW2
Getting rid of excess waste and junk accumulated in the office, house, garage or garden is a tough task until and unless you call for professional assistance. For that, we are here to serve you now and then. Our team operates tirelessly 24/7 to make sure that you have the best rubbish removal experience and that your place finally gets vacant so that you can put it to good use.
We are a team of expert and experienced professionals who are all certified and very well aware of the work they have to do. Everyone on our staff is properly trained and friendly. You would surely love the way they collect waste from your place. We also offer same day superfast service to the customers who are in urgent need of rubbish removal. For our special and regular customers, we provide discounts too.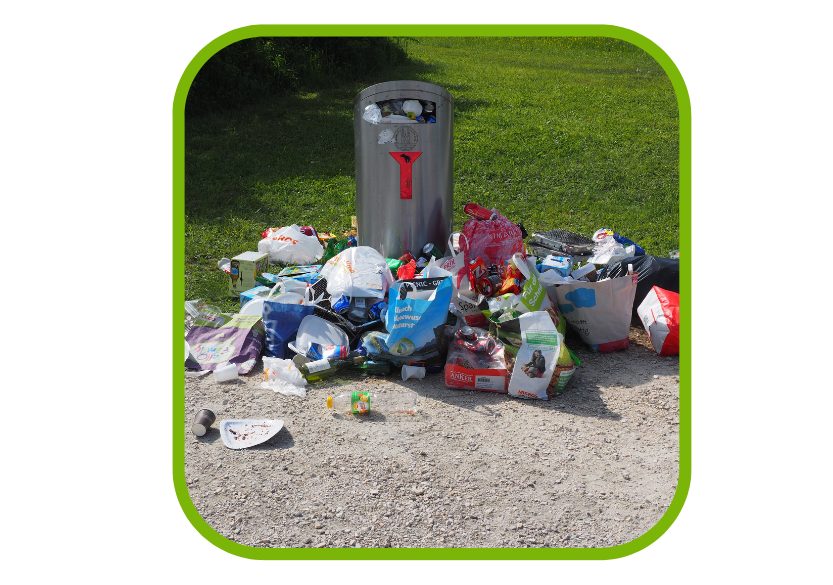 Nothing is as bothersome as the waste that calls for immediate cleanup. Doing that on your own would not only demand a pretty share of your time, but you would also be feeling tired and exhausted once the work is done. As a result, we as a leading rubbish removal team are always a call away to pick up the rubbish from your building, garage, garden, house, or flats. We have different sizes of vehicles to cater to the demand of everyone alike.
All our trucks and vans have an inbuilt GPS tracking system. It enables our servicemen to reach their destination as quickly as possible. Before coming to your location, we place a call half an hour before to assure that you are ready for the service. We are flexible and highly efficient and most importantly, the price we charge for our professional service is nominal. We do not ask you to incur any extra expenses.
If you keep aside industrial waste, raw, meat, and chemically toxic junk, we collect everything. Our team works with utmost dedication to removing all the waste that is piled up at your place. We are also open to collecting furniture such as sofas, chairs, tables, old cupboards, etc. The staff is professional in their work and everything is carried out effectively and seamlessly.
As a leading rubbish collecting and cleaning service in London, we offer the following facilities to our customers.
The experts are certified and professional in removing various kinds of rubbish ranging from torn bags to tough metals, we will come and collect everything.
We ensure to gather and take along every inch of the waste that comes to our notice when you call us for house clearance.
If you wish to beautify your office, even more, you can give us a call. We will come and remove all the unnecessary things that are kept over there.
No doubt your garage can be a clear mess. Cleaning it on your own would consume a lot of your time. However, hiring us is a simpler and more convenient choice.
Even if you do not have time to look after the leaves and flowers spread in your garden, you can count on us for a garden clearance service as well.
Have a damaged sofa in your hall? Does it reduce the show of the entire place? Call us and we would take away the sofa and ensure that the space remains vacant.
Apart from sofa removal, furniture removal also falls on the list of our relevant services. We carry along with us your chairs and tables that you no longer need, or if they are damaged.
We help you in clearing the mess in your house, flat, or office in an extremely efficient manner. No matter the junk that has piled up, we are always here to remove the rubbish with our professional experts. With us, you are not supposed to incur any hidden or extra costs. Everything is transparent to you and you pay for what you get!
Our team promises to offer the best services at reasonable prices. We do everything from collecting junk and then recycling it, also keeping environmental regulations in check. Moreover, our staff members even help you in removing old sofas and furniture that you no longer need at your place.
What Is Our Junk Removal Process?
We as a team work for removing rubbish and junk from our customer's places in four processes. These include-
1) Call our team of professionals and explain in detail the type of waste you have and the location where it is (office, building, or house).
2) Send a picture of the rubbish that is to be removed. The picture will allow our experts to calculate the price that you would be charged. It depends on the volume of the weight and the time is taken to remove it.
3) Our staff members will be cleaning your place at the given time and date. Possibly, you can get the same day delivery.
4) In the end, our team will gather all the waste collected and let it go under a recycling process. Recycling is done by keeping the environmental factors noticed.
1) We have super-amazing and instantly responding customer care support that operates 24/7.
2) All our staff members are expert, certified, and well-trained.
3) Our company is fully insured.
4) We do not ask you for any extra expenses.
5) From rubbish collection to rubbish disposal, everything is done by us.
6) Different sizes of vehicles to deal with different needs of the customer.
7) Our team is flexible at work and very friendly.
8) We can offer you a same-day rubbish collection service.
The cost that you would be having to pay for rubbish removal entirely depends on the kind of waste it is, the amount of junk that is to be collected and the time taken by our experts to do the job.
Not only are the people offering services to you at the Rubbish Removal experts and certified, but the cleanup they do is also watchable. Also, the whole process is transparent. There are no extra fees and the prices are reasonable.